Undoubtedly, WordPress is a powerful content management system in the world, but it is also true that many WP users are concerned about the security of their websites.
As WordPress is open-source it is vulnerable to various risks like malware attack, hacking, etc. You will be surprised to know that most malicious hackers target WordPress. Therefore, your worry about WordPress security is valid.
But don't worry there are a lot of things you can do to save your WP site from being hacked. 000webhost.com has explained some fantastic ways to keep your WP site secure from top to bottom.
In this article, we will make you familiar with few must-have WordPress security plugins that will help you secure your site.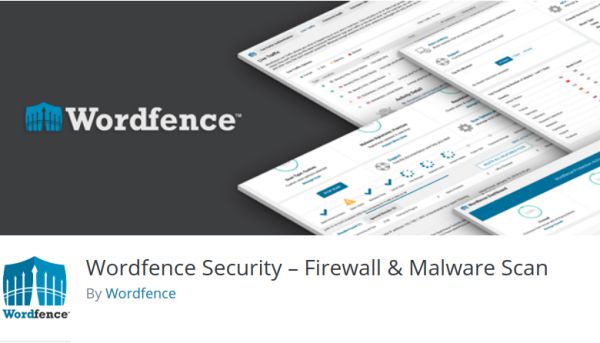 The malware is the biggest enemy of any WP site, but you don't have to worry about it anymore. Wordfence provides the best security against malware. It has an integrated malware scanning system that stops the requests containing malicious content or code.
Along with malware protection, Wordfence also supports an advanced firewall Wordfence Security. It is capable of displaying traffic updates in real time through its live traffic feature. You can also block attackers in real time. Even you can prevent the whole malicious network simultaneously.
Wordfence Security is a popular security plugin for WordPress having more than 2 million active installs. So if you want to keep your WordPress security up, don't forget to install Wordfence.
Sucuri Security is a popular WordPress plugin that provides security against different sorts of risks and threats. Some of its security features include file integrity monitoring,  audit logging, blacklist monitoring, security notifications and security hardening.
The plugin is free for all WordPress users. However, if you need more advanced features such as firewall security, you can buy premium plan anytime.
The plugin keeps a log of various activities on your site and protects it from suspected access. We would say, it is one of the essential plugins that you must install on your site so go get this today.

As the name indicates, it is a powerful security plugin that protects your site like a bulletproof vest. It provides excellent protection against various risks, including malware, suspect login, data hacking and crashing.
The plugins support a broad range security features. Some of its major features are:
Single-click setup wizard.
Advanced malware scanner.
Security Logging.
Firewalls
ISL( Idle session logout)
iThemes Security is one of the top security plugins for WordPress, which is known to provide more than 30 ways to protect your site.
It is a fantastic tool from iThemes that has been developing WordPress tools since 2008. It means your website is in safe hand, if you install it.
The plugin protects your site from unwanted or unknown accesses and brute force cracking. It updates you about IP addresses that attempt to log in your site and block them automatically so that your site can stay protected.
Some of primary features of this plugin include:
It scans your site thoroughly and reports the possibilities of risks.
It blocks troublesome user agents.
It strengthens security by enforcing strong credentials for various accounts.
It regularly scans your site for malware. And if it found any issues, it sends an email along with all details.
It lets you add password age that imposes you to pick a new password for your site at regular intervals.

The plugin is just like its name. It would not be wrong to say; it offers a 360-degree security solution for your site. It holds firewall and other security features that can take your site security to a whole new level.
The plugins offer massive protection against brute force cracking and many other regular website attacks. It has an advanced security point grading system that helps you see how well your site is secured.
Like numerous security plugins, All-In-One WordPress Security & Firewall does not make your site slow. Its firewall features are parted into three levels:
Basic
Intermediate
Advance
It means you have the opportunity to apply firewall rules the way you prefer.

It is a renowned WordPress security plugin that prevents, detects and eliminates suspicious codes and malicious codes. WP Antivirus Site Protection plugin can identify various viruses and worms, including trojan horses, rootkits, backdoors, spyware, hidden links, etc.
This plugin scans all the files available on your site, including plugin files, theme files and other files uploaded in folders.
If you want to keep an eye on the security loophole of your site, you must install this intelligent plugin. It detects every data, functions, and logic updating on your website.
It is another excellent WordPress security plugin that comes with the real-time backup and security scanning feature. It has all the features that can protect your site against accidental damage, host outages, hackers, and malware. The plugin is developed by the famous backup company Automattic, offering solutions to millions of company across the globe.
VaultPress plugin is powered by Jetpack that makes the backup of posts, media file, dashboard settings, and comments easy.
The popularity of VaultPress can be judged by its active installation that has crossed 100,000.

Block Bad Queries, shortened as BBQ is a handy WordPress security plugin that comes with a good number of features that enhances your website security to a great extent.
Block Bad Queries plugin is super fast yet easy to use. Its plug and play functionality makes it popular among beginners. Moreover, it does not require any configuration. It means without any frill; it lets you monitor all the traffic coming to your site and block malicious requests.
The plugin is a perfect solution for those WordPress users who are unable to use a .htaccess firewall.
Let's check out its primary features.
100% focus on performance and security.
It blocks all types of suspected requests.
It stops traversal attacks.
It provides the latest version of Firewall protection, i.e., 5G/6G.
It is compatible with various other security plugins.
It works silently at the back and does not put any extra load on your website.
It scans all the incoming traffic and stops suspected requests.
Wrapping Up:
As a web owner, it should be your top priority to protect your site from all sorts of risks and threats. So if you want to protect your hard work and investment, use one of these security plugins on your WordPress site.