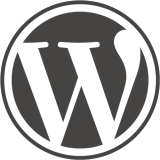 WordPress has become the most popular blogging platform and widely used to create websites.  This attracts many host provider create unique WordPress Hosting plan. How to define the best wordpress web hosting from various hosting plan? Besides meet all the basic must have features ( see in here), a good WordPress Host should:
Uptime, Space, Bandwidth, Support & Price counts
A stable server with efficient customer supports and affordable price is the basis for any website and it is the same to WordPress. General, you don't need much space or bandwidth for you start up website. But preparing some margin for traffic increasing is recommended.
Provide rich features
The basic WordPress script asks few features. But with WordPress sites is very flexible by letting you installing plugins, it would be a pity if the hosting provider is not able to support them. The web hosting for WordPress which you are considering should meet all your requirement in order to make an SEO-friendly website. Fortunately, most hosts provider will offer rich features and they are willing to add features to meet the requirements  for powering your WordPress website.
Allow users to install WordPress easily
Installing a WordPress is very easy. But it can be a tedious job if you are going to set up many WordPress sites. For those people who are not familiar with WordPress, it will become a hard work. Thus, it is important for a WordPress hosting provider support WordPress auto installation. There are many providers uses Fantastico, Simple Scripts, or in-house developed program to help  install, maintain, and uninstall WordPress sites in minutes.
Keep WordPress updated
WordPress script updates frequently to avoid excessive risks of being hacked. An outdated WP site is not safe. Hence, it is important to make sure the installation files provided by your web host is the latest updated version.
Provide WordPress related technical support
Ttechnical supports from hosting company is crucial for your decision when you are going to choose a plan for any website. For a WordPress site, it's better to have WordPress related supports. This can save you hours of reading help guides when dealing with WordPress difficulties.
Various hosting plan
A good web hosting provider should provide flexible hosting plan and should allows users to switch between different plans smoothly & easily. This means you can start from a economic hosting plan and  won't worry about transferring when your blog growing into a success blog with large traffic & data.
Personally, I suggest you to try out the HostGator hosting plan. HostGator is a world-leading hosting provider. There hosting plans will meet all the features this tutorial suggests. Buy a hosting from HostGator .