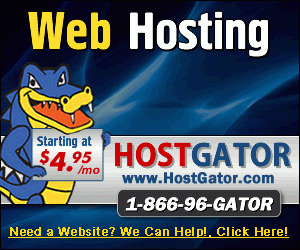 Normally, your HostGator account should be setting up automatically soon. But for some resident outside United State, after registered new account on HostGator, you will receive an email asking you to verify your HostGator account. This step is to ensure that the order is place by the user who really need it. HG verification is very easy and you have 2 choice:  make a phone call or reply with your ID & Credit Card photo. This tutorial is to tell you how to activate your HostGator account.
In order to verify HostGator oder soon, there are 3 tips:
Use real personal information
Make sure your Paypal information is same as you ID
Use the domain which you are going to host on HostGator
Some people may receive an email. You must verify your account before the requested date. Otherwise, you account maybe suspended.
Email Title: Verification Needed – HostGator.com
Email Content:
"Hello,

Thank you for your order with HostGator.com!

In order for us to setup your account, we will need you to call us and verify your account. If you are not able to call, you can also respond to this ticket with a scanned copy of a Photo ID such as as a passport, or drivers license. Also please include a scanned copy of the credit card that was used in purchase, if you purchased a hosting account with a credit card. Please do so at your earliest convenience to ensure that your account with HostGator is setup as soon as possible.

Toll-free: 1-866-96-GATOR
International: 001-713-574-5287

We are available 24/7, so please feel free to call us at your convenience. We apologize for any inconveniences. Please don't hesitate to contact us if you have any questions, comments, or concerns."
Make a phone call to activate your Hostgator account:
If you don't want to pay much for this phone call, free voip is an alternative. You can use Skype.
You will hear "press 1 for sales."  Press "1" and tell them "I am going to verify my account". The salesman will then ask you some simple questions about your domain or your address. After verified your personal information, them will told your like this: "Sir, your account will be activated in 5 minutes time…"
Then your account will be available soon. And you will never need to activate this account in the future when you purchase any other products from them.
NOTE: your request maybe rejected if you use a new personal information to get a new account for cheating suspension.
Reply with Email to verify HostGator account:
There is an alternative for those who are not willing to verify by phone call or those whose English is so poor. You can send HostGator an email with your personal information.
The email should include your Identity Card or your passport copy. If you identity card is not printed in English, you are suggested to translate it and save it as another picture. Then send both the pictures to sales@hostgator.com. You can use the email template like this:
Title:Hello, I want to verify my account.
Content:Hello there, I want to confirm my order ,01.gif is the copy of my ID card, and 002.gif is to exlpain it in English.My Primary Domain name is www.wordpresshostinggeek.com.Thank you .
Attachments:01.gif, 02.gif
Make sure you provide the domain you are going to host on HostGator.
Refer to  HostGator review for further details about HostGator.