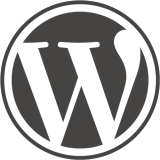 Setting up a self hosted WordPress blog seems so cool. But there are too many things you need to think of. The first thing to consider is to choose a good web hosting service. There are hundreds of thousands of web hosts out there. How to find the best web hosting most suitable for your wordpress blog?
The criteria of selecting a good WordPress web hosting service is the same as it of purchasing any products from the market: identify your basic requirements, define your expectation, make you budget, compare products and then done. I will help you through the process of analyzing and choosing the best web hosts in this article.
What Specification does WordPress Require?
WordPress is a light-weight script and it is compatible with almost all web hosts. To run the latest WordPress your host just needs a couple of things:
Most hosts can meet the WordPress minimum requirements and most Linux web hosts come pre-installed with WordPress. For a more robust and featureful server for running WordPress, Apache or Nginx are recommended.
What do You Need for WordPress? (What is your expectation?)
You can use a dedicated server but it is unnecessary. A shared hosting can handle all things it need when you are just running a small website. You need to evaluate how much space you do need on the web and how much you can pay for the service.
A normal WordPress blog can run well under 100MB space. Don't believe that many shared hosts offering unlimited resources. You don't need such large amount space. Only if offering downloads or video storage may need large space.
You will just need one MySQL database for WordPress websites under one domain.  For a more than 300 post blog I have, the database uses less than 5MB space.
The bandwidth is also a key point when your are selecting hots service. Start low when you don't receive a lot of traffic and upgrade when necessary.
All above, you are suggested to pay what you really need.  Once your blog starts to get influence in the industry then you can upgrade its hosting service.
Things to Consider when Choosing a Web Hosting Service
When choosing a wordpress blog host, there are many other things you may need  consider many things.  Web host's reputation is  a good reference for your decision. You can search for real user reviews from WordPressHostingGeek.com or WHT. Make sure you have know their uptime history, support or reputation conditions.
It can be embarrassing for new business to have website with accessibility issues.It will makes your business look unprofessional and turn your customers away. Make sure you can get a service proving a steady up-time.
Some plugins may need special php function. Make sure your hosts can meet these requirements if you need special plugins.
WordPress blog Beginner Web Hosting Recommendation
Below is a list of what we consider to be the Best Web Hosts for WordPress beginners. All of these hosts will be easy to use and meet all WordPress requirements.
Host Gator – Hosts over 2 million domains and is known as one of the well-reputed web host in the industry. A Inc. 500 company.
Blue Host – Another reliable web hosting company that has been around for a long time. Blue Host has proven it's worth to the users, and it is a legit competitor of Host Gator.
Site5 – One of the most popular web hosting that have special plans just for the WordPress community.
Premium Wordpress  Hosting Service Recommendation
MediaTemple – A reliable manage VPS service. Many WP bloggers' choice. MT provides reliable web hosting and 24/7 live support.
Linode – Another great VPS host. Premium bloggers'  love. Need to set up WordPress environment by yourself.
Digital Ocean – The biggest competitor of Linode. Some features even better than Linode.
Rackspace Cloud – Rackspace is the world's 2nd largest could hosting provider. It hosts 40% of the member of the Fortune 100 websites.
Choose from any of the web hosts above, and we guarantee you that you will not be disappointed.